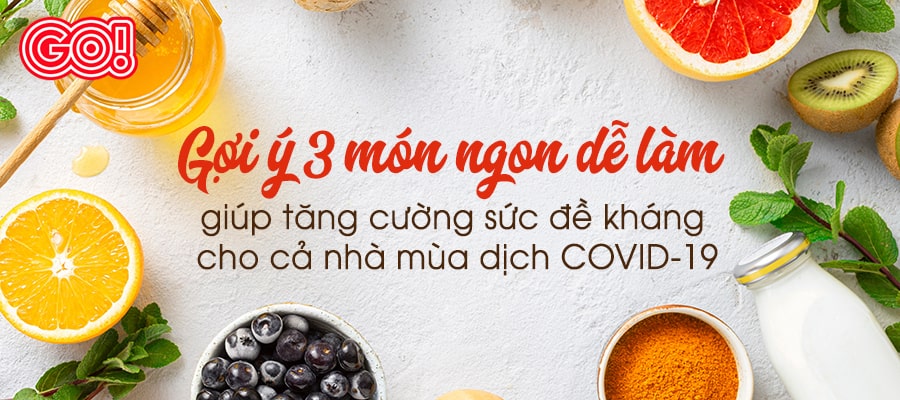 3 quick and easy immune-boosting recipes to fight the COVID-19 pandemic
On the whole, your immune system does a remarkable job of defending you against disease-causing microorganisms (e.g., bacteria and viruses). People with weak immune systems are more likely to suffer from seasonal diseases as well as the COVID-19. Prevention is better than cure, especially in the current situation, when the COVID-19 virus hasn't had vaccines yet. While there's no magic elixir, eating a healthy diet composed of foods known to have immunity-boosting qualities may help. Check out these immunity-boosting recipes from GO!
1. Peach, Orange & Lemongrass Iced Tea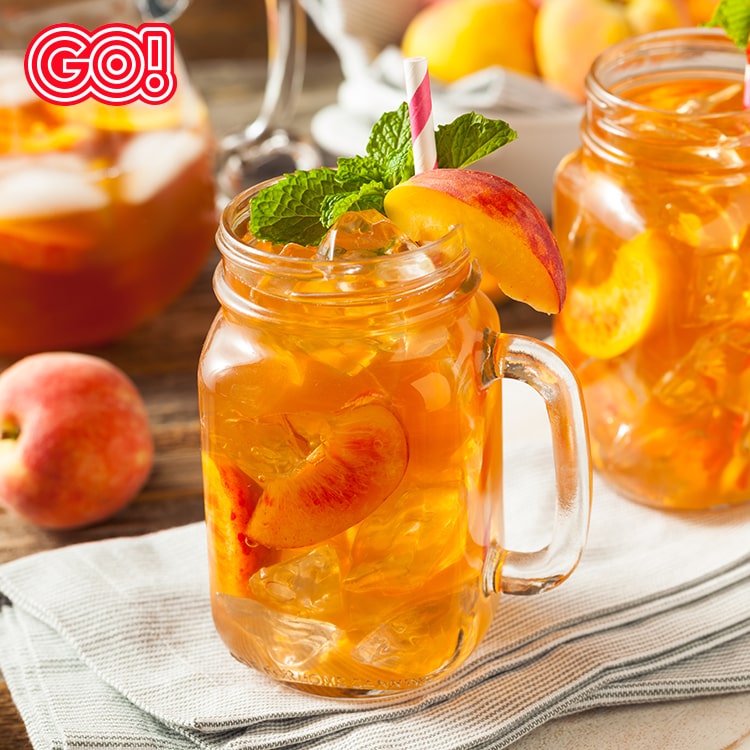 This refreshing peach tea is a rich source of vitamin C, a potent antioxidant that can fight off inflammation and strengthen your immune system.
Level: super easy
Prep time: 20 minutes
Serving: 4 glasses

INGREDIENTS
800ml boiled water
6 bags peach tea
8 lemongrass stalks, slightly crushed
3 oranges, 1 lemon, squeeze out the juice
2 canned apricot, cut into 8 pieces
5 tbsp honey or more to taste
Fresh mint leaves to garnish (optional)

INSTRUCTIONS
Bring water + lemongrass to a boil and let simmer for about 1 minutes. Discard the lemongrass stalks and add peach tea bags, infuse for about 5 minutes. Set aside to cool completely.
Dissolve orange juice, lemon juice, honey, and tea. Add sliced orange, lemon, mint, and canned peach.
Serve chilled.
2. Cheese and Mushroom Omelette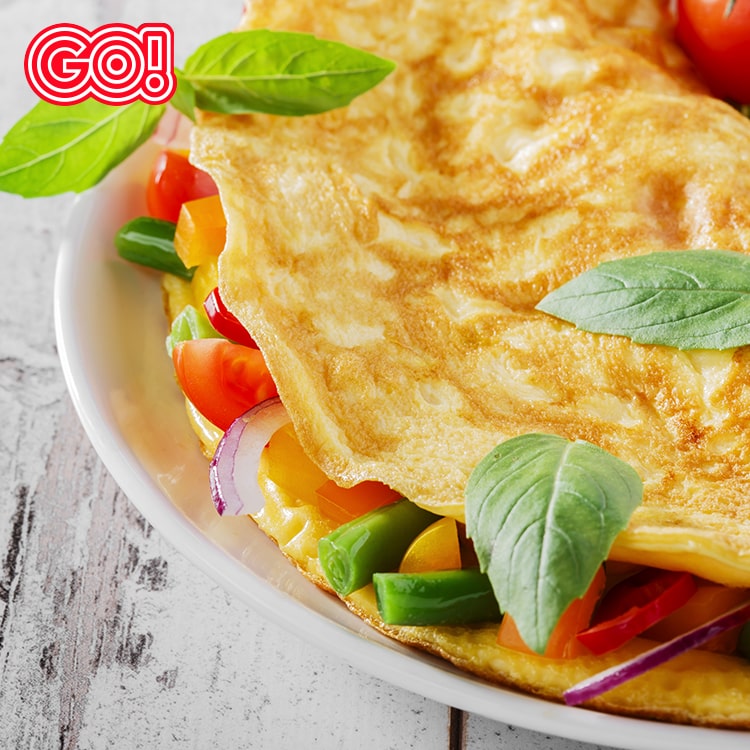 This quick and easy omelet is packed with essential nutrients like vitamin A, vitamin C, vitamin E, protein, and zinc, which can help strengthen your immune system.
Level: super easy
Prep time: 10 minutes
4 servings

INGREDIENTS
3 chicken/duck eggs
1 tablespoon finely diced red onion
100g pulled/sliced mushroom
½ diced bell pepper (green, red, yellow)
50g crumbled cheese (optional)
Spices: salt, black pepper, 1 tablespoon fish sauce, sliced green onion

INSTRUCTIONS
Whisk the egg and spices, mix other ingredients until well combined.
Heat the pant, then add cooking oil and red onion, saute to bring out the flavor.
Pour in the egg mixture, lower the heat, cover with a lid about 3 minutes, then sprinkle with cheese to melt.
Serve with steamed rice.
3. Pan-Fried Salmon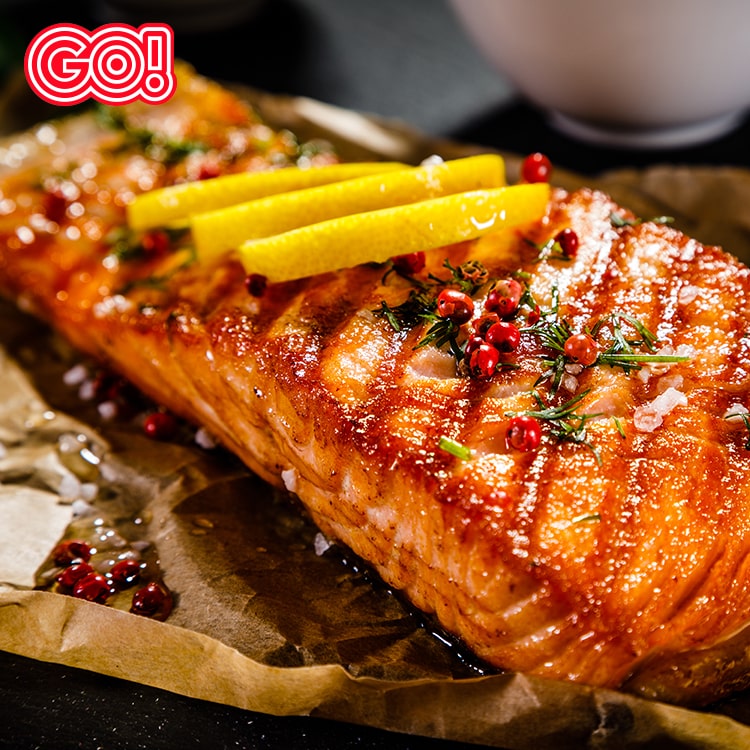 Salmon is incredibly nutrient-dense, including the highly-prized omega-3 fatty acids, which can reduce inflammation and boost the immune system.
Level: super easy
Prep time: 20 minutes
4 servings

INGREDIENTS
400g salmon fillets, washed and patted dry
Spices: ground black pepper, salt, dried red pepper flakes
Sauce: 4 tbsp red wine + 1 crush lemon + 2 sliced garlic cloves
2 tbsp cooking oil
2 tbsp butter

INSTRUCTIONS
Heat oil in a skillet pan, add salmon, then sprinkle with salt and pepper. Cook salmon about 7 minutes until deeply golden, then flip over.
Add the sauce, simmer until thickened slightly.
Serve with steamed rice.

To keep your immune system secure, eat a variety of foods that provide vitamins and minerals, mainly those rich in vitamin C, beta carotene, and zinc. And for more on what you should stock up on, check out the nutrition facts and the health benefits of GO!'s vegetables. Let's fight off the COVID-19 pandemic by pumping your diet with nutrient-rich foods and healthy meals! Try out GO! food and grocery delivery service. Click here for more details.
---
DON'T MISS IT!
100% updated promotions of GO! Vietnam will go straight to you via newsletter. Register your e-mail now to get all the promotions in hand.