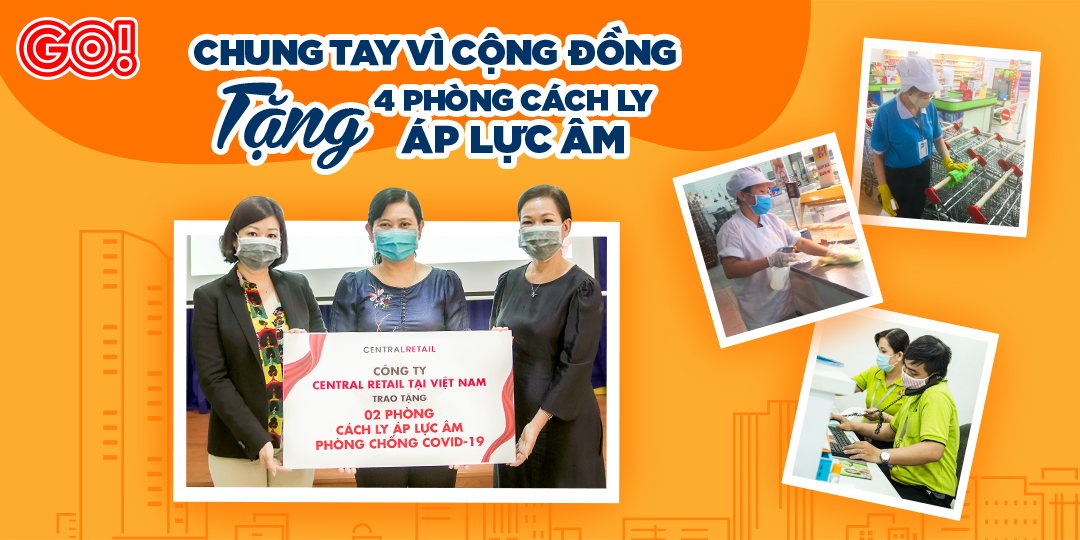 Central Retail gives 4 isolation rooms for Covid-19 patients
In response to the appeal of the Government on prevention of epidemics, Central Retail PRESENTED 4 negative pressure isolation rooms for Covid-19 patients. In which, 02 rooms were given to hospitals in Ha Noi and 02 rooms were given to hospitals in Ho Chi Minh City.

The negative pressure isolation rooms are fully equipped with medical and emergency equipment, specialized for isolation for patients suspected to be infected with COVID-19 who have positive results or are awaiting confirmation of the second results. Meanwhile, patients are isolated and monitored, exchanged via camera, helping to avoid cross-contamination through the air. The cost for these 4 isolation rooms is 2 billions VND.

Central Retail's supermarkets system in Vietnam is also strictly implementing the Government's directions, in order to provide sufficient food and necessities to customers at stability prices and overcome the worry of shortage of goods during the epidemic season.

GO! hopes everyone always take care and join hands with Central Group to fight against the epidemic. We will overcome this stage soon!
---
DON'T MISS IT!
100% updated promotions of GO! Vietnam will go straight to you via newsletter. Register your e-mail now to get all the promotions in hand.